Governor's Conference on Hospitality and Tourism
​Including Stars of the Industry: Purple Iris Awards
SEPTEMBER 13-15, 2023 KNOXVILLE TENNESSEE
Register for Conference View Conference Agenda Book at the Marriott Book at the Hilton Sponsorship Options
Knoxville FREE Admission Attractions Knoxville Mural Walking Tour Visit Knoxville Guide 2023 Sponsor List
Conference Registration
MEMBER REGISTRATION FOR FULL CONFERENCE: $475.00
NOT YET MEMBER REGISTRATION FOR FULL CONFERENCE: $525.00
August 5, 2023 - September 1, 2023
Attendee Registration and refund policies: All who attend the conference must be registered and paid in full prior to their entry into the event. If an attendee must cancel on or before August 31, a refund will be issued to the original form of payment. We regret that refunds cannot be made after August 31; however, substitutions are allowed within the same organization.
---
Lodging Options
525 Henley St, Knoxville, TN 37902 US
Book your group rate for HospitalityTN Governor's Conference
Marriott Knoxville Downtown $179 UD per night
Last day to book: Friday, August 18 2023

501 W. Church Avenue Knoxville, TN 37902
Book your group rate for HospitalityTN Governor's Conference
Group Rate Code: HOSPTN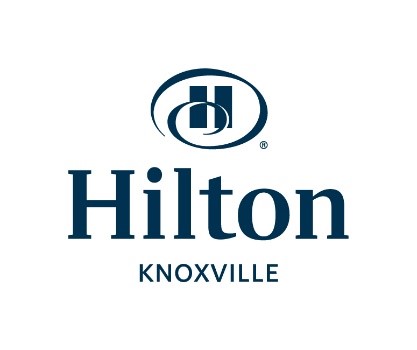 ---

Stars of the Industry: Purple Iris Awards
Thursday, September 14 at 6:30 PM
Hospitality Tennessee has been celebrating the best & the brightest in the hospitality industry for 35 years through our Stars of the Industry Awards Program. Each year we invite our members to recognize their top employees and organization programs for our awards. We celebrate each year's winners at our Stars of the Industry Gala held during our annual Governors Conference on Hospitality and Tourism.
Attire: Cocktail/Formal; Wear your purple to honor the state flower: Purple Iris
Nominations have closed for the 2023 Stars of the Industry. Please come back for next year.
---
Sponsors & Exhibitors
We extend a special thanks to our sponsors and exhibitors for their generous support of the conference!
Sponsorships are an excellent way to raise the visibility of your company with conference attendees and to demonstrate your support of the Tennessee hospitality and tourism industry.
We provide cost-effective sponsorship opportunities that include complimentary tradeshow booth space and conference registration, a free listing in the conference program, a free listing and website link from the HospitalityTN website, recognition on your name badge, your membership tenure and podium time for specific sponsorship levels.
Click here to view the 2023 Gov Con Sponsorship Catalog
For additional information or to secure your sponsorship, please contact: Brittany Barragan, brittany@hospitalitytn.com
---
Silent Auction
Our annual Silent Auction held during the Governor's Conference on Hospitality and Tourism is a unique way to promote your destination, organization, or business while supporting the HospitalityTN Education Foundation Scholarship Programs. Specialty items from across the state, gift baskets, travel and hotel packages, artwork, crafts, and more are welcome! (Minimum $50.00 Retail Value)
To donate or for more information, contact Jessica Cardwell: jessica@hospitalitytn.com
---
EXPERIENCE KNOXVILLE
Check out your guide to visiting Knoxville, Tennessee! Knoxville provides a unique mix of natural beauty, outdoor adventure and cultural attractions. Most commonly referred to as 'a-nature-loving-adventure-seeking-artsy-kinda-town'. In this one, unique location, mountains meet music… art meets adventure… culture meets cuisine… and no one meets a stranger. The official Knoxville Visitors Guide highlights their music, art, adventure, and cuisine and includes everything you need to know to start planning your visit. Request your 2023 guide today!
While attending the conference, take advantage of the Mural Walking Tour! If you choose to participate, the Mural Walking Tour will leave from the Downtown Marriott (525 Henley St, Knoxville, TN 37902) at 7:00 AM sharp. Please meet in the seating area across from the hotel restaurant and Maker Exchange space. Check out this list of attractions and activities to do while in town. We look forward to seeing you!
---
The 2023 Tennessee Governor's Conference on Hospitality and Tourism is produced by HospitalityTN
in partnership with The Tennessee Department of Tourist Development and Knoxville Tourism.