AllTrack Performing Rights
Save up to 30% on your music licensing fees. HTN members can earn large discounts on the industry's fastest growing catalog.
HTN members can save 15% immediately off their AllTrack music license (up to 30% depending on the number of locations requiring a license). Your annual license provides you:
Affiliation with the fastest growing catalog in the industry
Full access for the recorded and live performances at your establishment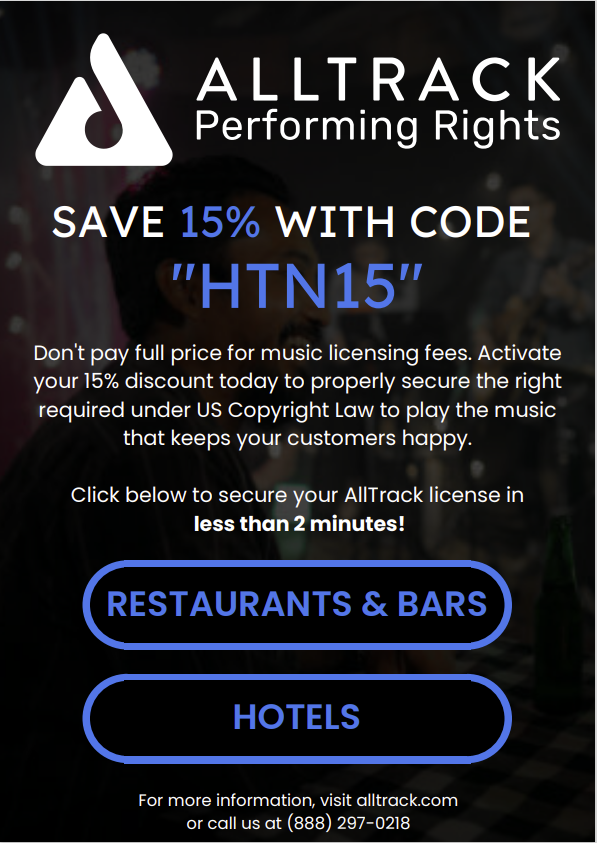 Have your music license activated in less than 2 minutes using the appropriate links below.
Click to secure your AllTrack license for Restaurants & Bars
Click to secure your AllTrack license for Hotels
For more information contact us at licensing@alltrack.com or 1-888-297-0218