Bear Cognition
Reporting & Analytics
Bear Cognition's goal is to simplify the increasingly complex world of data & analytics for business owners.
Working within the hospitality industry, we offer systems, tools, and services to not only show you what has happened in the past, but also what is likely to happen in the future and what action to take to achieve your goals. As an HTN member, you are entitled to special discounts of up to 40% on all Bear Cognition products and services.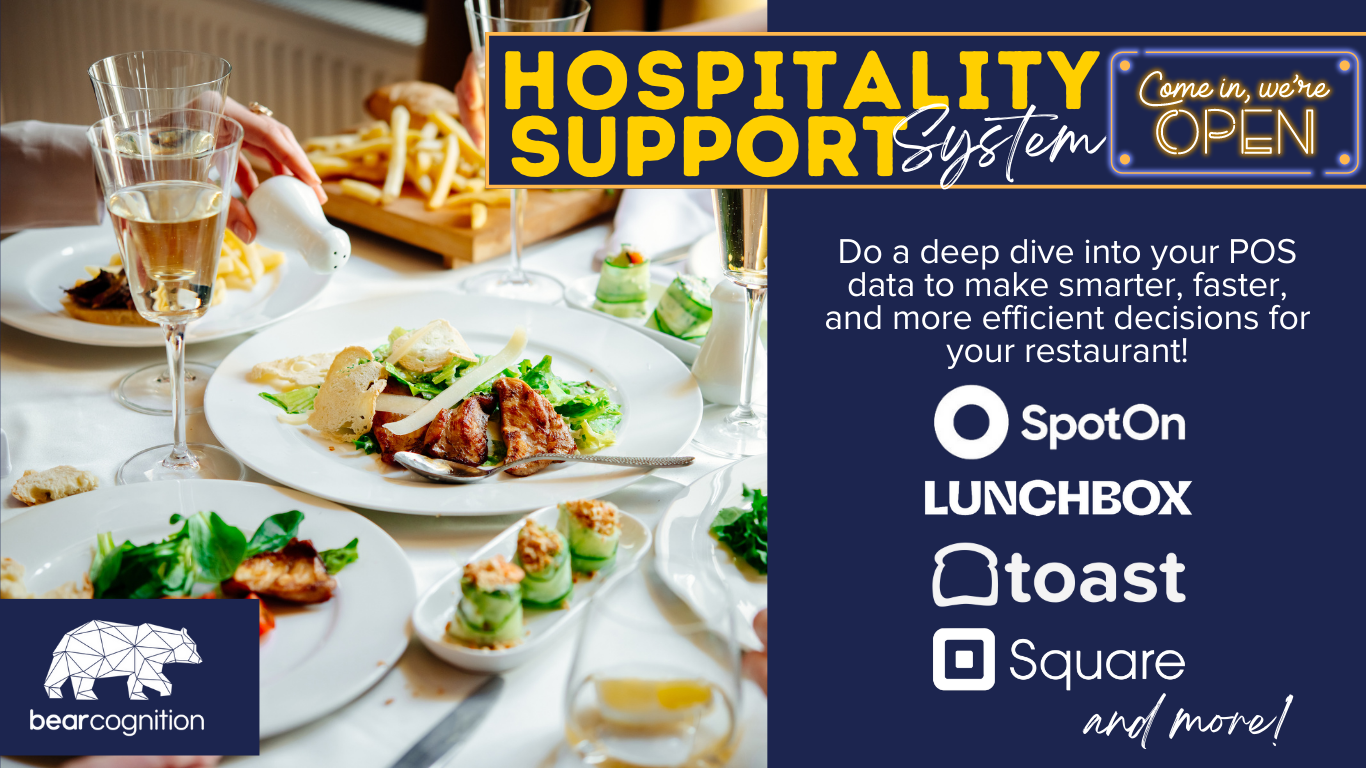 From restaurant menu performance and accounting to pricing optimization and customer forecasting, Bear Cognition uses your data to visualize exactly what is happening in your business.
To schedule a free call and demonstration, please contact Bear Cognition at 800.659.9177 or email
​contact-us@bearcognition.com.